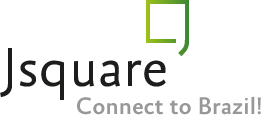 A fast-growing market, a vast area with endless opportunities. We will guide you step by step to realize your business idea in a country of extraordinary beauty.
Analysis and feasibility study
We analyse the Market segment, define the target and the guidelines.
We give shape to the project: identifying the the intervention, we look for local partners and define the adequate strategy.
Documentation and bureaucracy
Offices, documents and bureaucracy… We'll solve the less interesting phase of the project.
Start-up e consolidation.
Obiettivo raggiunto, si parte. Una nuova realtà nasce, l'idea è concretizzata e una buona attività di consolidamento è fondamentale per ottenere i migliori risultati.
Analysis and feasibility study
A good product is always well appreciated abroad, we just need how and where offer it…
We contact the local importers interested in your product and we evaluate the potentiality of the commercial dealings
We define the adequate marketing strategies for launching your product in the local market.
The product is ready for conquer the Brazilian market!
The Network
A specialised network over all the brasilian territory with a specific focus on the state of Sao Paulo, Brazil's business core, and of Bahia now in rapid growth.
Important legal practices
The best legal practices will give you the right support
Transport and logistics companies
Integrated logistics, expert hands will manage your goods
Accounting consultants
Expert consultants on the territory can administrate with you your company
Import and export
You can entrust your trade to our import-export network
Marketing agencies
Planning of the adequate strategies and targeted operations for incrementing your business
Want to start to make business in Brazil? Contact us!